Harry Styles bringt geschlechtsneutrale Beauty-Marke "Pleasing" raus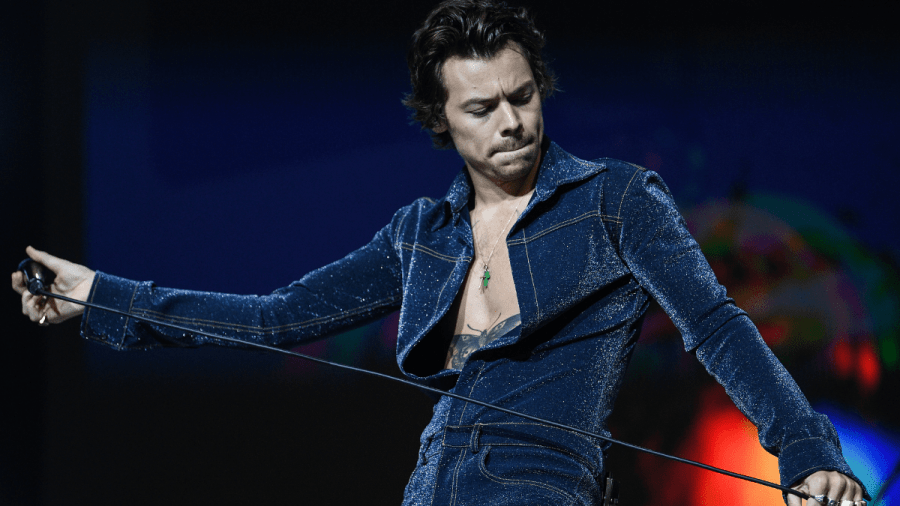 Mit seinem Song "Sign of the times" hat Harry Styles Musikgeschichte geschrieben. Neben zahlreichen Auszeichnungen, setzte der Rolling Stone den Song in diesem Jahr auf Platz 428 seiner Liste der 500 größten Songs aller Zeiten. Nun schreibt der Engländer zusätzlich noch Modegeschichte.
Mit seinem Song "Sign of the times" hat Musiker Harry Styles (27) Auszeichnungen gewonnen und sich sogar in die Liste der 500 größten Songs aller Zeiten einnisten können, wie der "Rolling Stone" in diesem Jahr bekannt gab. Nun kündigte der Engländer am Montag über Twitter und Instagram mit der Bildunterschrift "Find your Pleasing" seine neue geschlechtsneutrale Beauty-Marke an.
Harry Styles: authentisch wie eh und je
Musiker Harry Styles, der für seine geschlechtsneutrale und bunte Garderobe als auch seine Vorliebe für Nagellack bekannt ist, hat nun seine eigene Kosmetikmarke "Pleasing" auf den Markt gebracht.
Im Gespräch mit dem "Dazed"-Magazin über die Markteinführung "Pleasing" sagte der sympathische Sänger und Schauspieler, dass er die  Corona-Krise genutzt habe, um an seiner eigenen Beauty-Linie zu arbeiten. Von Anfang an stand für ihn fest, dass die Marke "das Gefühl der Gemeinschaft" widerspiegeln solle.
Harry war außerdem klar, dass es sich um Produkte handeln soll, die er auch selbst benutzt. "Ich wollte keine Produkte herstellen, um Menschen zu maskieren, ich wollte sie hervorheben und sich schön fühlen lassen", heißt es in einer Pressemitteilung, die dem Magazin vorliegt.
Sieh dir diesen Beitrag auf Instagram an Ein von @harrystyles geteilter Beitrag
"Pleasing": Vegane und geschlechtsneutrale Produkte
Die Kosmetiklinie ist vegan, tierversuchsfrei und geschlechtsneutral. Damit bleibt sich Harry Styles selbst treu, denn auch die Models der "Pleasing"-Kampagne sowohl Männer als auch Frauen.
In einer Pressemitteilung heißt es, die Marke zelebriere "die Vielzahl der einzigartigen Identitäten in unserer Gemeinschaft" und sei von Perlen inspiriert, die Harry häufig trägt.  "Pleasing" sei eine "Ode an die Schönheit, die in einer einfachen Muschel steckt".

Sänger Harry Styles mit Modedesigner Alessandro Michele
Sechs Produkte zwischen 20 und 75 Dollar
Die Palette umfasst derzeit sechs Produkte: ein Lippen- und Augenserum mit zwei Rollerbällen, ein Gesichtsserum und vier Nagellacke, die namentlich ebenfalls allesamt von Perlen inspiriert sind: "Perfect Pearl" (weiß), "Granny's Pearls" (blassrosa), "Inky Pearl" (schwarz/marinebla) und "Pearly Tops" (Überlack). Das Gesichtsserum ist wiederum von "japanischen Hauttauchern", sprich Tauchern, die Perlen ohne Ausrüstung und nur mit einem Netz sammeln, inspiriert worden.
Neben den Nagelprodukten umfasst die Linie auch ein Zwei-in-Eins-Serum für Augen und Lippen namens "Pleasing Pen". Das eine Ende des Stifts enthält ein Augengel, das unter anderem aus Preiselbeeren und Okra besteht, das andere Ende eine Lippenpflege mit Marshmallow-Geschmack. Nett Kombi!
Die Preise der Produkte liegen zwischen 20 und 75 Dollar und können online vorbestellt werden. Ausgeliefert würden sie laut der neu eingerichteten Website der Marke ab Ende November. Weitere Produkte sollen folgen.