AYTO: Aurelia meldet sich nach Liebesdrama mit beunruhigenden Worten zurück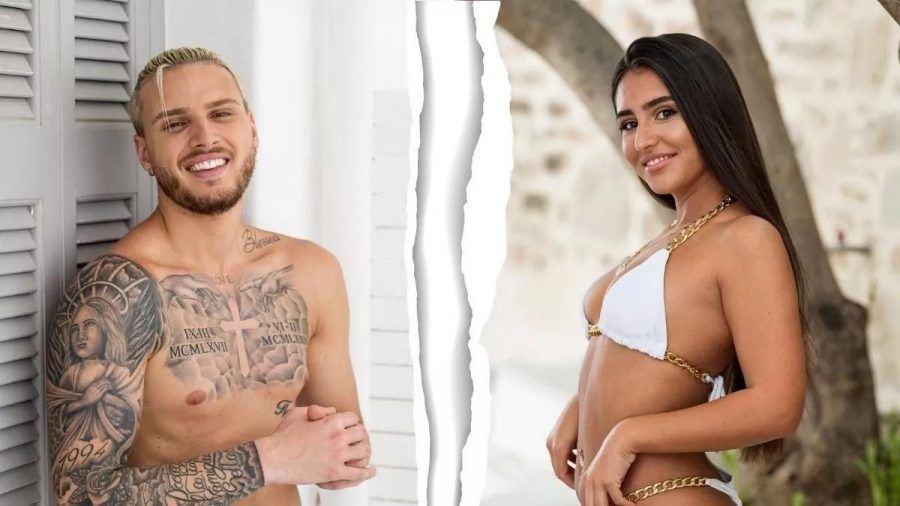 11.10.2021 13:30 Uhr
In der ersten Staffel von "Are you the One - Realitystars in Love" lernten sich Aurelia Lamprecht und Danilo Sellaro kennen und lieben. Lange Zeit hielten beide ihre Beziehung geheim. Nur zwei Wochen nach ihrem ersten Pärchen-Post ist alles schon wieder vorbei.
Aurelia Lamprecht (24) und Danilo Sellaro (26) galten als das "Are you the One – Reality-Stars in Love"-Traumpaar. Obwohl das Herz der "Love Island"-Beauty zuerst für einen anderen Mann schlug, fand sie im Blondschopf ihren Mr. Right. So machte es zumindest anfänglich den Anschein. Dass er sie nur kurze Zeit später bitterlich enttäuschen würde, damit hätte wohl niemand gerechnet.
Emotionales Statement
Nachdem die braunhaarige Beauty ihren 167.000 Followern mitteilte, dass sie von ihrem Freund angeblich betrogen wurde, meldete sich Aurelia nun erstmals persönlich zurück. In einer emotionalen Instagram-Story sprach die 24-Jährige unter anderem davon, gerade "die schlimmste Zeit in ihrem Leben" durchmachen zu müssen. "Es ist das Schlimmste passiert, was einem in so einer Situation passieren kann, was ich mit meinen eigenen Augen sehen musste. Ich habe so was noch nie erlebt", jammerte die Hotelfachangestellte.
View this post on Instagram Ein Beitrag geteilt von Aurelia|ARE YOU THE ONE?2021? (@aurelialamprecht)
Sie hat ihre Lebensfreude verloren
Während Aurelia ihrer Community über ihren aktuellen Gemütszustand erzählte, sah man der sonst so lebensfrohen TV-Persönlichkeit deutlich an, dass sie damit kämpfen musste nicht augenblicklich in Tränen auszubrechen.
Für die TikTokerin sei es das erste Mal, dass sie von einem Partner betrogen worden sei. Sonst würde sie solche Situationen nur von Freunden oder aus Filmen kennen. "Das dann am eigenen Leib mitzuerleben, ist wirklich unbeschreiblich schrecklich", wendete sich die Reality-Darstellerin an ihre Fans. Unter weiter: "Es wird auch noch eine Weile dauern, bis ihr wieder die lebensfrohe Aurelia habt."
View this post on Instagram Ein Beitrag geteilt von Aurelia|ARE YOU THE ONE?2021? (@aurelialamprecht)
Alles kommt auf einmal
Wäre der angebliche Betrug und die anschließende Trennung nicht schon schwer genug für die "AYTO"-Beauty, trifft sie ein weiterer Schicksalsschlag. "Wie das Leben so mit sich spielt, kommt natürlich immer alles auf einmal. Ich habe einen Todesfall in der Familie und muss am Mittwoch auf eine Beerdigung gehen. Das Ganze macht es natürlich nicht einfacher", so die Frankfurterin.
Arme Aurelia!
Er hat sie im Club betrogen?
In einem Statement auf Instagram gab Aurelia bekannt, dass sie ganz alleine die Entscheidung getroffen habe, die Beziehung zu beenden. Auch über die genauen Gründe sprach sie: "Wir haben verschiedene Ansichten was Treue und Ehrlichkeit bedeuten. Das Einzige, was schlimmer ist als belogen zu werden ist, wenn man auch noch betrogen, hintergangen und verletzt wird!" Damit deutete die süße Social-Media-Bekanntheit, dass es der Schweizer mit Treue und Ehrlichkeit nicht so ernst genommen haben soll.
View this post on Instagram Ein Beitrag geteilt von Aurelia|ARE YOU THE ONE?2021? (@aurelialamprecht)
Aurelias beste Freundin und "AYTO"-Kollegin Melina Hoch bestätigte unter einem Instagram-Post, dass der 26-Jährige seine Ex-Freundin in einem Club "öffentlich" betrogen habe. Beweise würde es ebenfalls geben.
Bleibt zu hoffen, dass Aurelia diesen Schmerz schnell verkraften kann. (TSK)