Machen's Helene Fischer und Robbie Williams in München auch zusammen?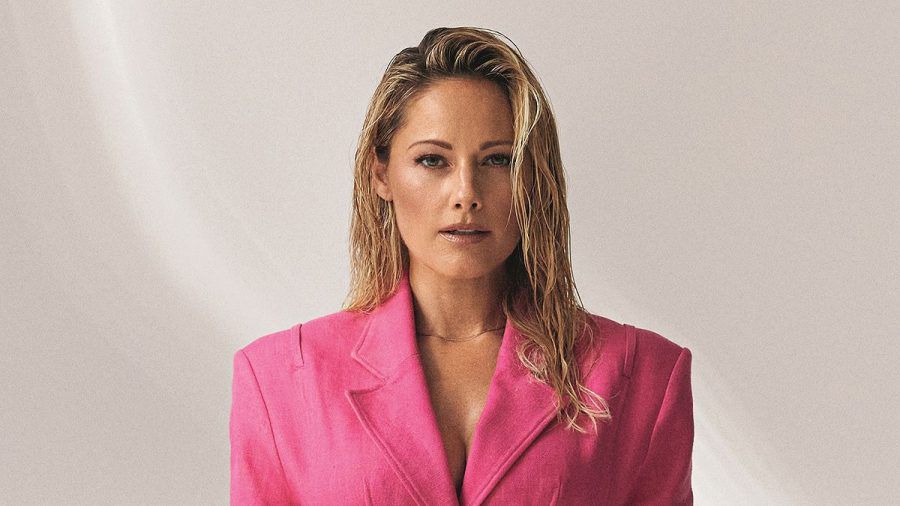 Endlich fangen wieder Konzerte an! Und damit das neue Musik-Jahr auch spektakulär genug wird, haben sich Robbie Williams, Helene Fischer und Andreas Gabalier gleich mal zusammengetan, und treten beim "Back To Live Sommer 2022" in München gemeinsam auf.
Die wohl zwei beliebtesten Sänger Deutschlands treffen in einem Mega-Konzert endlich wieder aufeinander! Nach ihrem erfolgreichen Weihnachtsduett 2019 wünscht sich Robbie Williams (47) auch diesmal nichts sehnlicher, als mit Helene Fischer (37) ein neues Duett aufzuführen.
Robbie Williams schwärmt noch immer von Helene Fischer
Robbie Williams schwärmt noch immer von dem romantischen Weihnachtsduett, das er 2019 mit Helene Fischer aufgenommen hat. Schon damals hat er ihre engelsgleiche Stimme in ihrem gemeinsamen Cover von "Santa Baby" vergöttert – kein Wunder, dass der Brite auf ein Comeback hofft. Denn was würde besser zum "Angels-Sänger" passen, als eine echte Engelsstimme?
Mega-Stars beim Mega-Konzert in München: Andreas Gabalier & Co.
Helene und Robbie-Fans aufgepasst: Die beiden Megastars geben im August 2022 das größte Konzert ihres Lebens! Am 27. August darf man Robbies einziges Deutschland-Konzert auf dem Außengelände der Messe München bewundern. Aber er ist eben nicht der einzige Megastar vor Ort: Beim "Back To Live Sommer 2022″ treten einige Tage vorher eben auch Helene Fischer und sogar Andreas Gabalier (36) auf.
View this post on Instagram Ein Beitrag geteilt von Robbie Williams (@robbiewilliams)
Robbies Pressesprecher hat bereits bekanntgegeben, dass es noch nie ein größeres Robbie Williams-Konzert im deutschsprachigen Raum gegeben hat: "Auf einer riesigen exklusiv für diese Show entworfenen Bühne wird Robbie auftreten und sein Publikum mit spektakulären akustischen und visuellen Eindrücken überraschen und begeistern".
Helenes Auftritt soll legendär werden – auch dank neuem Album "Rausch"
Ganz aufgeregt und voller Vorfreude hat die Schlager-Ikone bereits auf Instagram ihren Auftritt am 20. August 2022 auf dem "Back To Live Sommer 2022″ angekündigt – es soll die größte Open-Air-Show werden, die sie jemals gespielt habe. "Ich freu' mich jetzt schon sooo sehr auf ein Wiedersehen mit euch – das wird der Wahnsinn!", schreibt sie. Helene-Fans können sich auf noch mehr freuen! Am 15. Oktober wird nämlich auch ihr neues Album "Rausch" erscheinen.
View this post on Instagram Ein Beitrag geteilt von Helene Fischer (@helenefischer)
Robbie Williams kann Comeback mit Helene kaum erwarten
Robbie hat die Zusammenarbeit mit Helene nie vergessen – und wir auch nicht! Denn ihre engelsgleichen Stimmen harmonierten einfach wunderbar in ihrem gemeinsamen Weihnachtsduett. Deshalb beichtet auch Robbie der Bild-Zeitung: "Es würde mich freuen, wenn Helene nach ihrer Show in der Woche darauf bei meinem Konzert vorbeischaut". Vielleicht können wir ein Duett performen. Erfahrung hätten wir ja schon." Es bleibt nur noch Daumen drücken – und ganz viele Konzertkarten kaufen! Ab heute kann man sich die Karten online sichern: So lange sie nicht ausverkauft sind!