"Spider-Man: No Way Home" Trailer: Die besten Reaktionen und Gerüchte aus dem Netz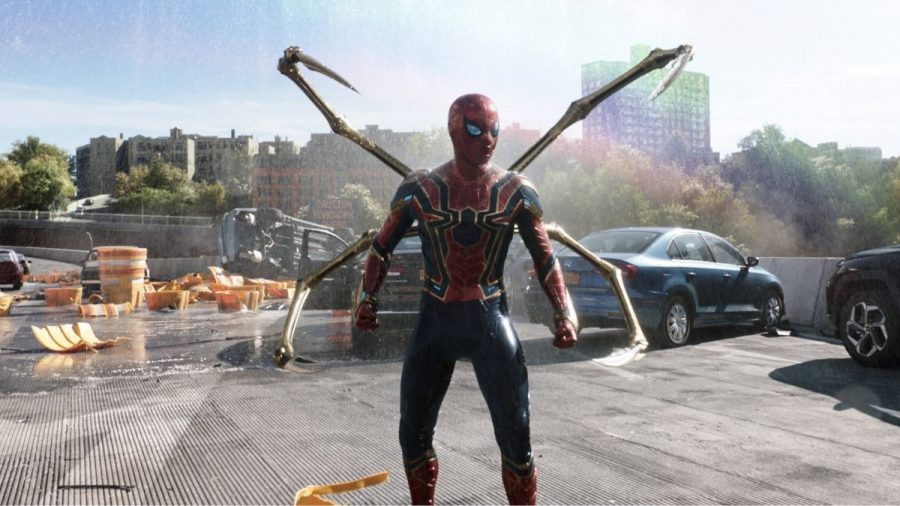 Der zweite Trailer von "Spider-Man : No Way Home" wurde bereits viele Millionen Mal geklickt. Fans und Marvel Freaks rätseln und witzeln im Netz über den möglichen Plot der neuen Comic-Verfilmung, die noch vor Weihnachten in die deutschen Kinos kommt.
Der zweite Trailer zu "Spider-Man: No Way Home" ist draußen und das Netz rastete aus. Bereits der erste Trailer der neuen Marvel Comic-Verfilmung, die im Dezember in die Kinos kommt, hatte im September bereits sämtliche Rekorde gebrochen. Keine 24 Stunden nach Veröffentlichung erzielt dieser bereits 355,5 Millionen Views. Mit dem zweiten Trailer steigt jetzt die Vorfreude der Fans auf den bevorstehenden Kinostart und das große Rätselraten wie es mit Peter Parker weitergeht, geht in die nächste Runde.

Spoiler-Alerts, Gerüchteküche & Rätselraten um Spider-Man
Der zweite "Spider-Man: No Way Home"-Trailer enthüllt weitere Hinweise auf den Plot und zeigt einen näheren Blick auf die verschiedenen Bösewichte, die in der beliebten Comic-Verfilmung (wieder) auftauchen werden. Auf Twitter wird spekuliert, gefiebert, gewartet und sogar gebetet. Einige Fans schwelgten in Nostalgie für die wiederkehrenden Charaktere, andere teilen witzige Memes und nerdy Insights. Selbst die Darsteller können es nicht erwarten und Tom Holland und Zendaya schauen sich den neuen Trailer mit ihren Fans zusammen an.
happy ONE MONTH until #SpiderManNoWayHome's opening day!

i got you a gift: @tomholland1996, @zendaya, & jacob's full reactions to the trailer! pic.twitter.com/AIT2rl50Ny

— Spider-Man: No Way Home (@SpiderManMovie) November 18, 2021
Nostalgie pur für Fans der Marvel Comics und Filme
Viele langjährige Spider-Man-Fans erinnern sich gut an den Oberbösewicht, den Grünen Kobold. Er gilt als einer der besten Bösewichte der Spider-Man-Filme, nicht zuletzt dank des brillanten Schauspielers Willem Dafoe, der den Schurken in der Filmserie mimt. Nun kommt er zurück, böser denn je und sorgt mit seinem kurzen Auftritt im Trailer für Gänsehaut-Feeling bei den Fans.
Willem Dafoe wore a cloak on the #SpiderManNoWayHome set to hide his identity — even from Tom Holland ?

'I just bumped into this guy in a cloak… And he took his hood off, and I almost got really scared, I was like, 'Oh sh-t, the Goblin's here"

(via @Borys_Kit) pic.twitter.com/Sx8YnRz3YW

— Fandom (@getFANDOM) November 17, 2021
Tom Holland on meeting Willem Dafoe while filming #SpiderManNoWayHome ?

"I just bumped into this guy in a cloak. I was like, 'Watch out mate.' He took his hood off and I almost got really scared. 'Oh shit, the Goblin is here" ? pic.twitter.com/14fB8vaShL

— Culture Crave ? (@CultureCrave) November 17, 2021
In echt und im Film verliebt: Zendaya und Tom Holland
Auch Spider-Mans große Liebe ist wieder mit von der Partie. Die schöne Schauspielerin Zendaya (25) alias Michelle "MJ" Jones, gibt gerade in einem Interview mit GQ zu, dass sie Peter Parker nicht nur auf der Leinwand liebt, sondern Darsteller Tom Holland auch im echten Leben datet. Wow, wenn das nicht die größte Überraschung von allen ist…
Umso mehr ist zu hoffen, dass Spider-Man seine MJ dieses Mal retten kann. Schließlich sehen wir im Trailer, wie sie vor Peters Augen in den Abgrund stürzt und erinnern uns mit Horror an das unvergessliche Ende von "The Amazing Spider-Man 2″, wo Gwen Stacy  (Emma Stone) in den Tod stürzte.
Twitter-Nutzer sind schockiert und protestieren: Wir wollen nicht noch einmal leiden!

Spider-Man und MJ alias Tom Holland und Zendaya sind auch im echten Leben ein Paar.
Das Comeback der Ex Spider-Men: Ja oder Nein?
Beweise für "Leaks" von "No Way Home", darunter auch dubiose Set-Fotos, sorgen seit Monaten für Gerüchte! Angeblich sollen Tobey Maguire und Andrew Garfield, die beiden früheren Spider-Men im neuen Film auftauchen, sowie von Charlie Cox, als Matt Murdock/Daredevil.  Jedoch ist von keiner der drei Marvel-Stars in dem aktuellen Trailer etwas zu sehen. Die Fans sind enttäuscht, nehmen es aber mit Humor.
Me analyzing the No Way Home trailer trying to see if Tobey and Andrew were edited out:#SpiderManNoWayHome pic.twitter.com/CdnzYUmIvX

— Jordan Norkus (@JordanNorkus) November 17, 2021
Me trying to find Tobey and Andrew in the new Spider-Man trailer. #SpiderManNoWayHome pic.twitter.com/bkuUWyPLVc

— Joe Lund (@JDLund2001) November 17, 2021
"They're starting to come through… and I can't stop them." #SpiderManNoWayHome pic.twitter.com/j2klRZgsq3

— Matt Ramos (@therealsupes) November 17, 2021
Benedict Cumberbatch als Doctor Strange schießt den Vogel ab
Oder besser gesagt: Das Internet! Die lustigen Memes von Comic-Held Doctor Strange in "Super-Man : No Way Home" überschlagen sich gerade auf den sozialen Medien und sind zum Schreien komisch. Generell beweisen die Nerds und Marvel Fans jede Menge Humor und vertreiben sich die Zeit bis zum Kinostart  am 17. Dezember mit witzigen Posts, zusammen gesponnenen Storys und strangen Ideen.  (JH)
This is exactly what it looks like when I'm trying to get my shit together#SpiderManNoWayHome pic.twitter.com/Pn30y0Lyz3

— 9GAG (@9GAG) November 17, 2021
Guys, we found who punched Lizard in #SpiderManNoWayHome new trailer! ? pic.twitter.com/j9FzXHsCaz

— FC Spartak Moscow (@fcsm_eng) November 17, 2021