Weltweites Rätselraten um Taylor Swifts Schal: Wo ist das Ding?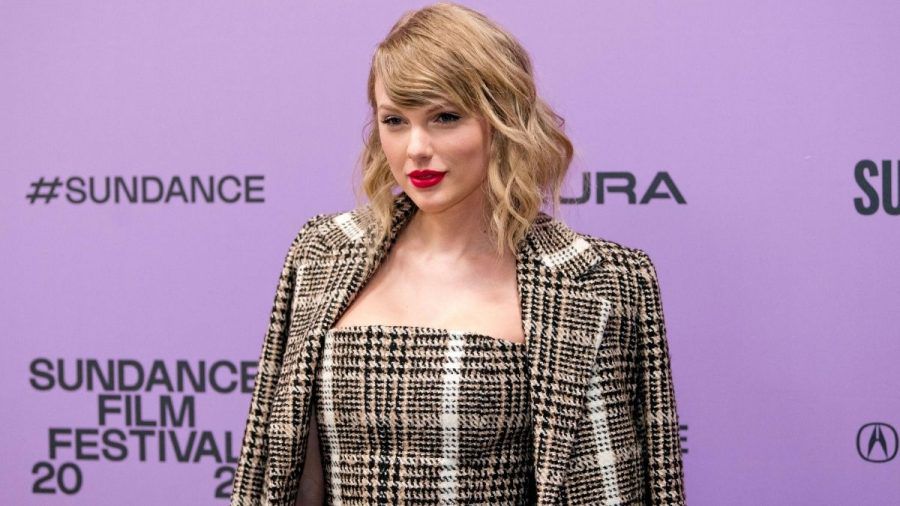 Zehn Jahre nach dem Release von Taylor Swifts Hit "All too Well" hat die Country-Sängerin jetzt die 10-Minuten Version auf den Markt geschmissen. Die beginnt genauso wie die Originalversion mit dem Verschwinden von Taylors Schal und wirft die alte Frage auf: Ist er noch bei Jake?
Nach der Veröffentlichung des neu aufgenommenen Albums "Red (Taylors Version)" stellen sich alle nur noch die eine Frage: Wo um alles in der Welt ist Taylor Swifts Schal? Aber nochmal von vorne.
Im Jahr 2010 veröffentlichte die Us Weekly eine Titelgeschichte, mit der Schlagzeile: "Jake & Taylor In Love". Darunter ein Foto von Country-Sängerin Taylor Swift und Schauspieler Jake Gyllenhaal beim verliebten Thanksgiving Spaziergang durch Brooklyn. Taylor trägt einen gestreiften Schal und einen Maple-Sirup-Latte in der Hand, während Gyllenhaal ihre Hand hält und sie anschmachtet. Wenige Zeit später die Trennung.
Taylor verarbeitet sie (da sind sich alle sicher) in dem Song "All Too Well", der mit den Zeilen beginnt:
"Ich ging mit dir durch die Tür
Die Luft war kalt.
Aber es fühlte sich irgendwie an wie zu Hause
Und ich ließ meinen Schal im Haus deiner Schwester zurück
Und du hast ihn immer noch in deiner Schublade"
Zehn Jahre später fehlt vom Schal immer noch jede Spur
Zehn Jahre später: Das zehn Minuten Make-Over der originalen Hitsingle "All Too Well" kommt als Kurzfilm heraus (wir berichteten) und wirft die alte Frage wieder auf: Wo ist denn jetzt der Schal?
Insider sind sich sicher: mit dem Song ist ihr Ex Jake Gyllenhaal gemeint, den sie zu der Zeit datete. Beziehungsweise seine Schwester, Maggie. Doch die weiß angeblich von nichts…

Nun meldet sich Ikone Dionne Warwick zu Wort
Soullegende Dionne Warwick (80) ist empört und überzeugt, Jake hat Taylor Swifts Schal geklaut und hütet ihn seit einer Dekade wie ein Schatz in besagter Schublade.  Die weltberühmte "Walk on by"-Sängerin lässt zur Belustigung der Fans das hier twittern: "Wenn dieser junge Mann Taylors Schal hat, sollte er ihn zurückgeben. Er gehört dir nicht. Packen Sie ihn ein und ich werde die Portokosten bezahlen, Jake." LOL.
It does not belong to you. Box it up and I will pay the cost of postage, Jake.

— Dionne Warwick (@dionnewarwick) November 15, 2021
 Angeblich hat Taylor den Schal hier vergessen
Wenn Taylor Swift ihren roten Schal nicht bei Jakes schauspielernden Schgwester Maggie vergessen hat, wo bitteschön ist er dann? Einige junge Herren scheinen es zu wissen: Unter ihnen Schauspieler Andrew Burnap, der mit Jake Gyllenhaal am Broadway gearbeitet hat. Auf Twitter schrieb er : "Das wird sich jetzt verrückt anhören und ihr werdet bestimmt denken, dass ich scherze, aber das tue ich nicht – ich glaube, ich bin im Besitz dieses Schals". Ach was?
this is gonna sound crazy and you will definitely think i'm kidding but i'm not – i think i am in possession of that scarf.

— andrew burnap (@McDrewBur) November 12, 2021
Er ist nicht der Einzige, der das behauptet
Aber hat Andrew den Schal wirklich? Wir sind uns da nicht so sicher. Auf dem mysteriösen Promi-Instagram-Account @DeuxMoi behauptet eine anonyme Quelle, dass sie den berühmten Schal von Frau Swift habe  und versucht, einen Weg zu finden, ihn Taylor zurückzugeben. Angeblich seien sogar Beweise vorhanden, die bestätigen, dass es sich um den Schal der Popsängerin handeln.
Die würden wir ja zu gerne sehen. Aber so lange begnügen wir uns den Streit um den verschollenen Schal aus sicherer Entfernung zu beobachten und natürlich werden wir berichten, sollte das gute Stück auftauchen! (JH)
View this post on Instagram A post shared by Taylor Swift (@taylorswift)