"Selling Sunset"-Star Chrishell Stause über ihre Scheidung im TV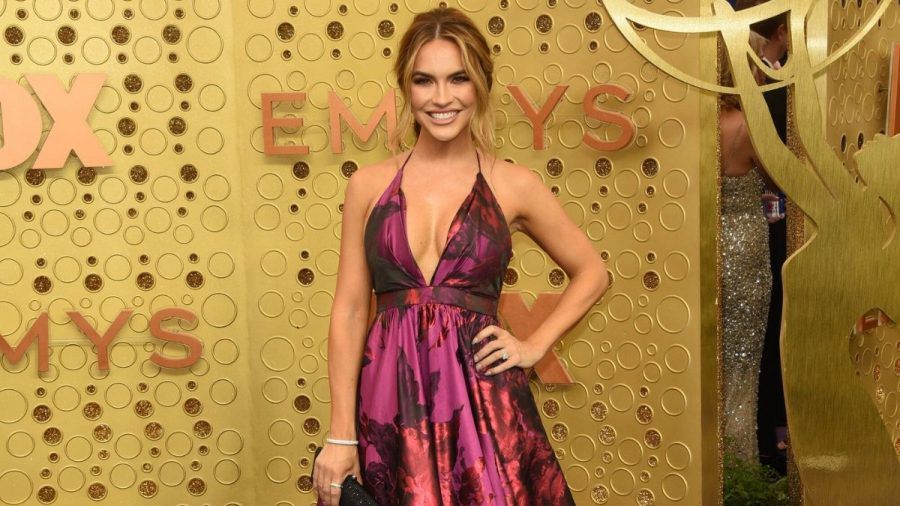 Durch den Netflix-Hit "Selling Sunset" wurde Chrishell Stause berühmt. Dabei polarisierte die Immobilienmaklerin vor allem durch ihre öffentliche Scheidung, die während der einzelnen Episoden ausgetragen wurde. Für die Influencerin war das keine einfache Zeit.
Eine Scheidung ist für niemanden ein schönes Erlebnis, vor allem wenn die betroffenen Personen permanent von Kamera-Teams begleitet werden. Genau dieses Szenario musste Chrishell Stause (40) im Jahr 2019 durchleben. Während ihrer Teilnahme an der amerikanischen Immobilien-Sendung "Selling Sunset" , wurde ihre Trennung kurze Zeit zum Hauptthema der Staffel.
Sie dachte es würde "öffentliche Demütigung"
"Selling Sunset"-Berühmtheit Chrishell Stause dachte, ihre Scheidung würde eine "öffentliche Demütigung" für sie werden. Die 40-jährige Reality-Darstellerin heiratete im Oktober 2017 den "The Young and The Restless"-Schauspieler Justin Hartley, reichte aber im November 2019 unter Berufung auf "unüberbrückbare Differenzen" die Scheidung ein. Diese wurde im Februar 2021 endgültig abgeschlossen. Während der Ausstrahlung wurde die US-Amerikanerin, während ihrer Trennung immer wieder völlig aufgelöst gezeigt. Wie schwer es ihr zu diesem Zeitpunkt fiel, überhaupt für das Format zu drehen sah man der Powerfrau deutlich an.
Sieh dir diesen Beitrag auf Instagram an Ein Beitrag geteilt von Chrishell (@chrishell.stause)
Sie wollte aussteigen
Chrishell zögerte zuvor, in der Netflix-Reality-Show auszutreten, während sie im Scheidungsprozess steckte. Sie dachte, dass es für sie emotional zu schwer sein würde, gleichzeitig für das beliebte Format zu drehen und sich nebenbei scheiden zu lassen. In der turbulenten Zeit bei "Selling Sunset" zu bleiben, hatte dann aber tatsächlich den gegenteiligen Effekt, wie sie nun verriet.
So hart war es wirklich
In einem Interview mit "Cosmopolitan UK" sagte der TV-Star jetzt: "Ich habe eine wirklich harte Zeit durchgemacht und wollte nicht vor der Kamera stehen. Ich dachte, es würde eine öffentliche Demütigung werden. Aber es hatte tatsächlich den gegenteiligen Effekt. Es gab meinem Schmerz einen Zweck. Jetzt fühle ich mich furchtlos. Ich kann mir nichts Schlimmeres vorstellen, was ich im Fernsehen tun muss, also ist von hier aus alles offen. Jede Art von Drama, das ich mit den Mädchen habe… Nichts wird je wieder so schlimm werden. Wenn ich das durchstehen kann, kann ich alles durchstehen."
Sieh dir diesen Beitrag auf Instagram an Ein Beitrag geteilt von Chrishell (@chrishell.stause)
Verliebt in ihren Chef
Seit Juli diesen Jahres schwebt Chrishell wieder auf Wolke sieben. Die Immobilienmaklerin begann, mit ihrem "Selling Sunset"-Co-Star und Chef Jason Oppenheim (44) auszugehen. Ihre Romanze blühte erst richtig auf, nachdem sie anfingen beste Freunde zu werden.
"Wir haben es etwas früher verkündet, als ich es mir gewünscht hätte, weil ich das Gefühl hatte, dass wir von Paparazzi-Fotos erdrückt werden würden. Aber ich wollte nicht, dass die Leute denken, es sei ein Fehler oder sie hätten uns bei etwas erwischt", so die Schauspielerin.

Chrishell und Jason
Unter weiter: "Ich wollte in der Lage sein, die Hand meines Freundes beim Abendessen zu halten. Wir wurden vor allem beste Freunde und das hatte ich noch nie. Wir wissen alles übereinander und erzählen uns alles. Wir sind albern und lachen viel. Ich liebe es, dass es nicht nötig ist, so zu tun, als wäre man die beste Version von sich selbst. Ich empfehle, zuerst mit jemandem befreundet zu sein. Das habe ich noch nie gemacht und es ist ganz anders." Was für eine romantische Liebesgeschichte.
(Bang/KUT)